Best Public Libraries In The World

TOP 5 BEST PUBLIC LIBRARIES IN THE WORLD
These Libraries are not only best for their collection of books, and for thousands and for lakhs of books but because it gives an amazing and wonderful environment to their readers, Environment matters, An Amazing environment can boost your mood and can give you lot of positive energy and Countries who have built such amazing and best libraries kept one thing in their mind that environment is what motivates reader to read more, hence they have created some best Libraries in the world and those libraries will not only give you knowledge and wisdom but also motivate you to read more.
1. ADMONT ABBEY LIBRARY – AUSTRIA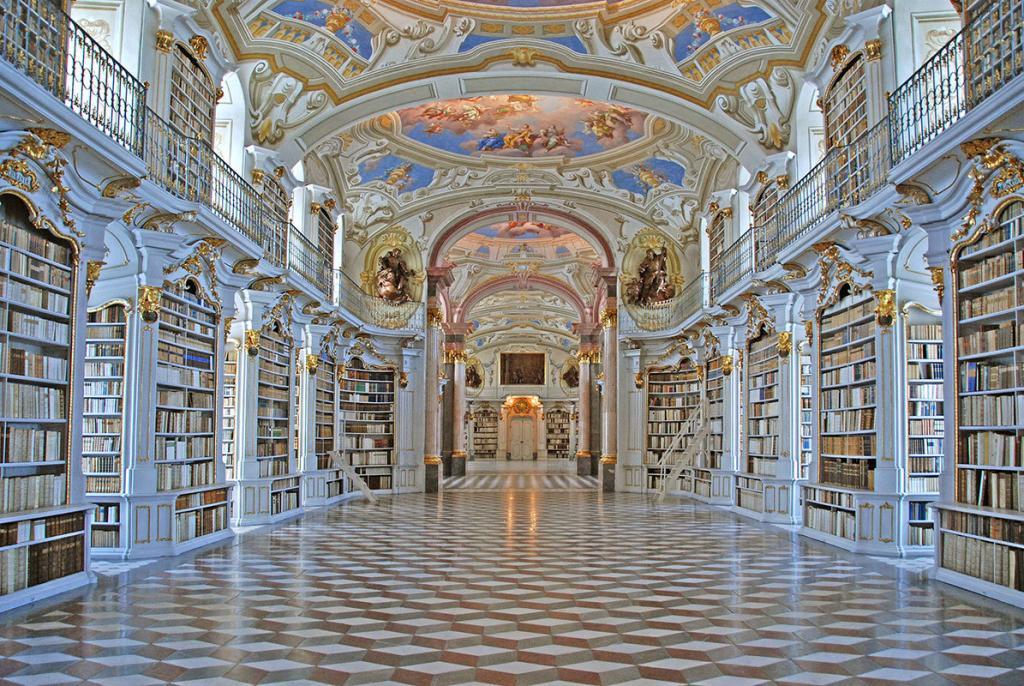 Admont Abbey Library is a Benedictine monastery located on the Enns River in the town of Admont, Austria. The oldest remaining monastery in Styria, Admont Abbey contains the largest monastic library in the world as well as a long-established scientific collection. It is known for its Baroque architecture, art, and manuscripts, Admont Abbey Library has been constructed in 1776 and it is well known for its breathtaking beauty and construction, Admont is also the net-worthy for Joseph's stammel's Four last thing sculptures which bring to life depiction of hell, heaven, death and last judgment has around 70000 monastery and 200000 volumes are stored here, and it in one of the best and the largest library in the world.
2. MEDIATHEQUE SANDRO PENNA – ITALY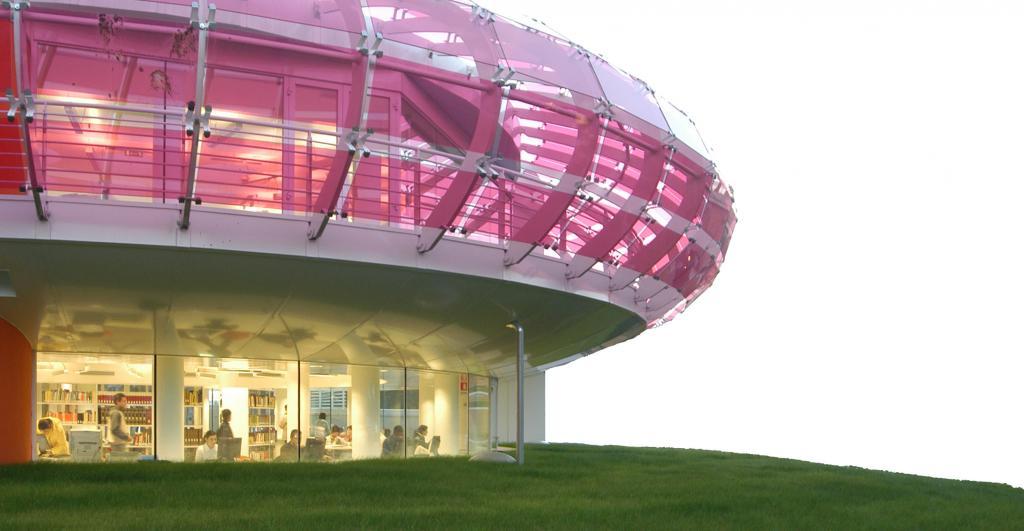 When you have a glance of this library at first you will find it like alien spacecraft, which has landed in the Italian city Perigua, This Library was completed in 2004 and An amazing architectural work for this wonderful and best library has been done by Milan-based architects studio Italo Rota, This library outer pink glass glows at night, and sound insulation inside the library creates the best environment for readers, this library has some amazing section for children.
3. EDITH COWAN UNIVERSITY LIBRARY – JOONDALUP, AUSTRALIA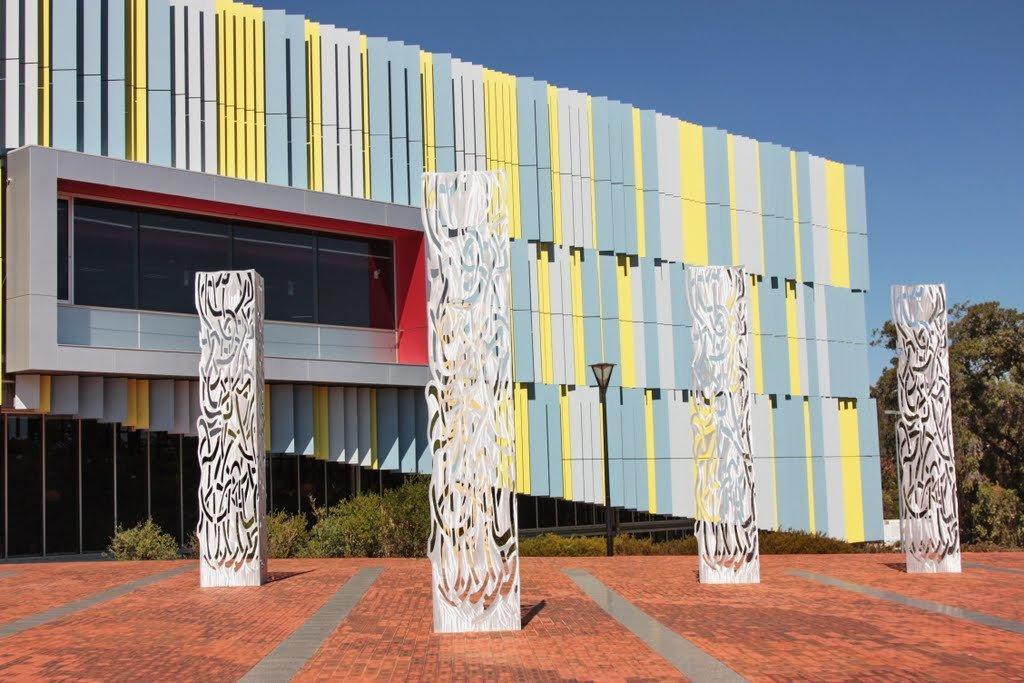 This is one of the best and an amazing library in Australia, Architect of this library says that everyone loves to read differently, some find good to read at home having a cup of coffee sitting at their couch with their friends' having snacks and having an open laptop in front of them, then why can't these things be possible in the library? This library got completed in 2006 and with such thought in mind architect of this library created a coffee shop inside the library and this library also has bean bags and ottomans which is named as research and learning lounge by the architects.
4. TIANJIN BINHAI LIBRARY – CHINA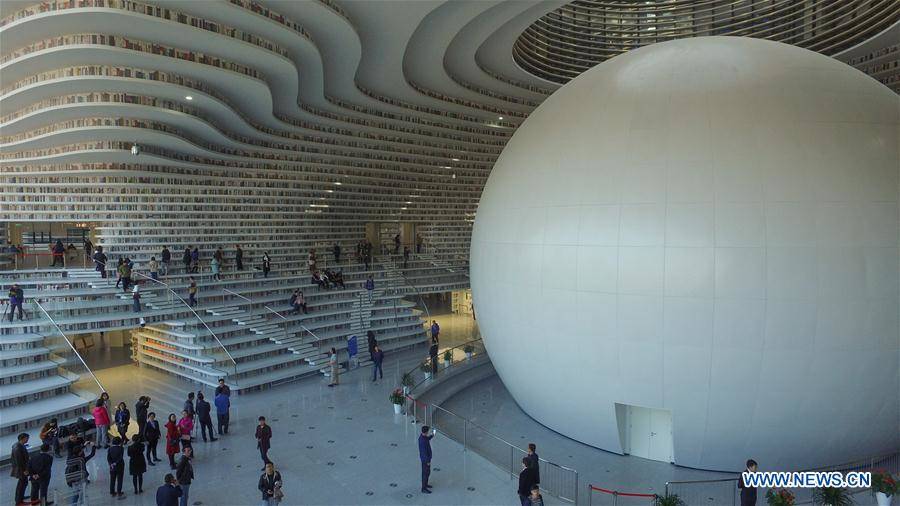 Tianjin Library is the Part of the Binhai Cultural center; it is one of the five Central attractions. Tianjin is the five-level library with total space of 33,700 square feet, it features floor to ceiling bookshelves which have 1.2 million books, and has the large luminous sphere in the center that serves as an auditorium with a capacity of 110 people, this library is also named as eye because the sphere which is placed in the centre looks like an Iris can be seen from the park outside through an eye-shaped opening, this is one of the best libraries in the world which has all white furnishing design.
5. RAZA LIBRARY- INDIA
This Is a Government protected monument, Raza Library has a rich and classic look, originally built as a part of the palace in the city of Rampur, This library has some amazing collection of books and architect of this library is also very amazing, It has some 17000 rare manuscripts and 5000 miniature paintings, this library gives royal feel, and also has some 205 handwritten palm leaf manuscript, this library has around 30000 books almost in every language, Hindi, Urdu, Tamil, Sanskrit etc. This library is seriously breathtaking in terms of both, infrastructure as well as the collection of books.
Read More: 10 Great Advantages Of Reading Books
Read More: Top 20 Books To Read Before You Die
Thank you.