9 Famous Indian Failure To Success Stories
Everyone faces struggles, difficulties, and failures. In this world, no one can say that they have been living a struggle-free life or they haven't faced any failure yet, many think, or many people have a myth that successful people become wealthy and thrive because of their luck and they don't face any failure or bad times.
As I said, it's a myth. Every individual in this world faces problems and failure. Still, the only difference between successful and ordinary people is that they never give up until and unless they don't achieve what they always dreamed about.
People become successful when they have the strength and courage to stand up after falling and move on with the same vision they had about their goals. As it says," FALLING DOWN IS AN ACCIDENT BUT STAYING DOWN IS A CHOICE."
And successful people never stay down. They move on to achieve their dream and goals. Today I will share India's few successful people list who failed/struggled but didn't give up and finally achieved their dream life and became successful.
Let's begin with Nine Famous Indian Failure To Success Stories:
Indian Failure To Success Stories 1. Dhirubhai Ambani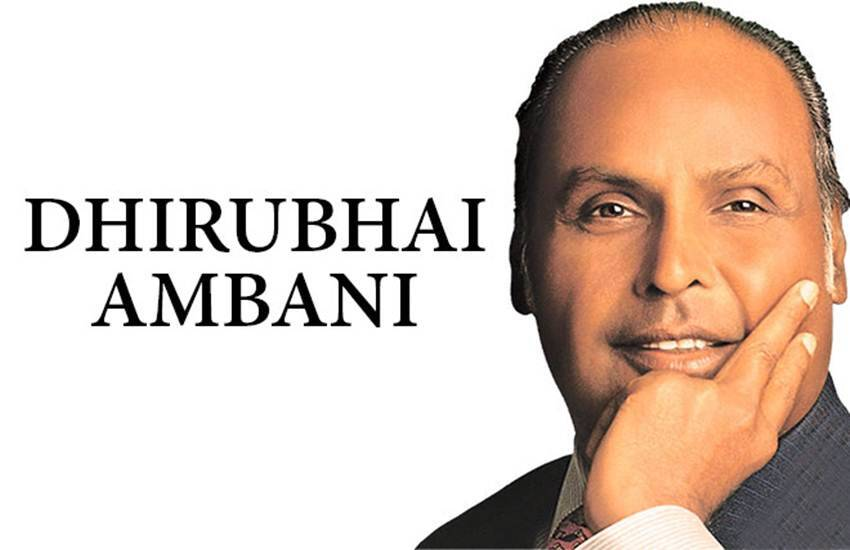 You all must be aware of Dhirubhai Ambani. Dhirajlal Hirachand Ambani, an Indian Industrialist, is widely known as the Founder of the Indian Conglomerate Multinational Reliance Industries. Dhirubhai Ambani is the first Indian entrepreneur who has listed his company in Forbes 500.
Ambani was born into a middle-class family. His father was a schoolteacher, and he was the third child of five. When Ambani was in school, he used to sell "Bhajias" At 16, he moved to Yemen and worked there as a gas station attendant and clerk in an oil company.
After much effort and hard work, Ambani has achieved the position where he is ruling now. He hasn't achieved it just because of luck but because of his hard work. As it says, "hard work and efforts pays you very well."
Quote said by Dhirubhai Ambani
PURSUE YOUR GOALS EVEN IN THE FACE OF DIFFICULTIES AND CONVERT ADVERSITIES INTO OPPORTUNITIES.
Read More: Inspiring Narayana Murthy Story – Life lessons from Narayana
Indian Failure To Success Stories 2. Amitabh Bachchan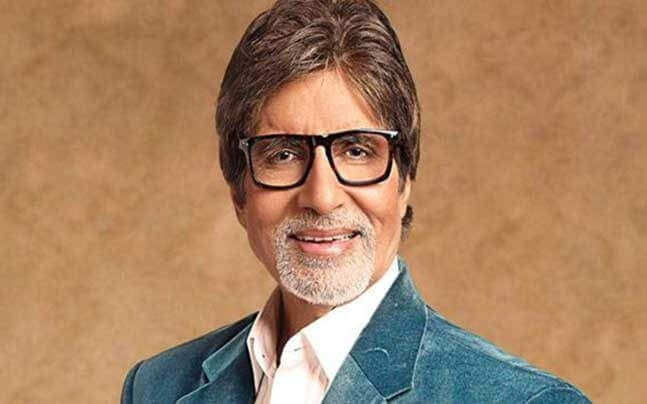 Amitabh Bachchan is the biggest superstar India has ever got, from being an angry young man to the Shahenshah of Bollywood.
Amitabh Bachchan belongs to a poet family. He is the first child of Harivansh Rai and his wife Teji Bachchan.
After completing his studies, Amitabh moved to the City of Dream Mumbai, where he tried his luck in the film industry, but due to his unconventional look and great height, he was rejected by many.
Amitabh Bachchan also tried to become a Radio jockey, but due to his heavy voice, he was rejected there too.
After much hard work and patience, Amitabh Bachchan got a chance in the Movie Saat Hindustani, but that movie didn't do well.
Amitabh Bachchan has given 9 flop films back to back and did minor roles and voice-overs, But his hard work and patience paid him well.
He got a chance to work in Movie Zanjeer, which changed everything for him.
After becoming a massive star of Bollywood still, Amitabh faced a Huge problem and struggled in his life.
In 2000 when he was facing a disastrous fortune and time, he was bankrupt and under a lot of debt.
He spent sleepless nights under pressure, and his company Amitabh Bachchan cooperation limited, was declared a "SICK" company.
Amitabh's friends and financial advisors advised him to close his company, but Amitabh didn't give up. He went to Yash Chopra, who offered him A role in Mohabbatein.
Amitabh kept doing commercials and tv programmes. At that lousy time, Amitabh got a Huge break Through KAUN BANEGA CROREPATI, which again changed the entire situation in his life.
Amitabh didn't give up attitude made him achieve the position he is in today, and his hard work paid him well. He turned his failure into success.
Quote said by Amitabh Bachchan.
THAT WHICH LAST LONG IS NOT EASILY GOT; THAT WHICH EASILY GOT DOES NOT LAST LONG.
Read More: The Seven Principles for Making Marriage Work Summary By John M. Gottman
Indian Failure To Success Stories 3. Nawazuddin Siddique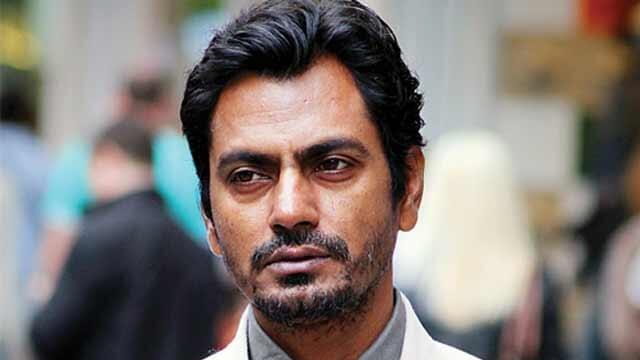 Nawazuddin Siddique, known for his intense role and superb acting, is one of the best actors Bollywood has ever got.
Nawazuddin Siddique Belongs to a family of farmers. There wasn't much scope for education, still, he and his siblings managed to study.
After their studies, Nawazuddin Siddique worked as chief chemist in a petrochemical company. He dreamed of becoming an actor since his look wasn't much like a hero's.
Nobody supported him. Still, he didn't give up and moved to Delhi to join a theatre group. Since he had no money, he took a job as a watchman, Nawazuddin Siddique worked as a watchman for 4 to 5 years, and after some time, he started applying for Bollywood.
Since his look wasn't like a hero, he struggled a lot. At the start, he got small offers. He kept struggling, and finally, his struggle paid him well after getting a chance to work at Peepli Live. There has been no looking back for him since then.
From A watchman to Bollywood, Nawazuddin had a difficult journey. Still, with his not giving up attitude, he made it through and proved to everyone wrong who commented on his look that hard work, persistence, and not giving up attitude could do or achieve anything.
Quote by Nawazuddin Siddique
MY EFFORT IS THAT MY GETUP I SHOULD CONCENTRATE ON HOW DIFFERENT I CAN BE, EVEN MENTALLY. I PRACTICE ACTING EVEN WHEN I HAVE NO WORK. DANCERS AND SINGERS DO IT, SO WHY SHOULDN'T WE.
Read More: The Top 5 Mistakes in Life
Indian Failure To Success Stories 4. Shahrukh Khan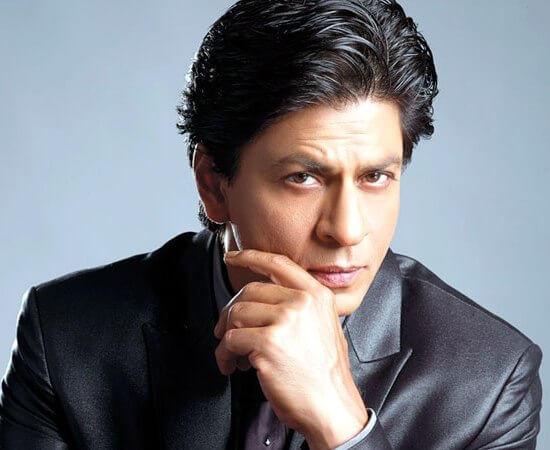 Shahrukh Khan, King Khan of Bollywood, it is hard to find someone who doesn't know him. King Khan's life journey is very inspirational.
The journey From Delhi to Mumbai and from Mumbai to the King of Bollywood is full of determination, hard work and attitude toward becoming something huge in this life and this world.
Shahrukh Khan, a Middle-class Delhi boy who used to live in a rented apartment with his family, with all his hopes and dreams turned up in Mumbai with just 1500 rupees in his pocket.
He struggled a lot. He wasn't liked by many because of his dark look. Hence he did some minor roles in serials such as Joker to manage his daily life, but he didn't give up his dream and hope and that attitude of not giving up made Shahrukh the biggest superstar of Bollywood.
He became the biggest superstar of all time without any godfather and with that same look and attitude.
Once there was a time when Shahrukh Khan and his family lived in a rented apartment and didn't have enough money to watch a movie in a theatre, but today he can buy and get all the luxurious things available in this world.
This became possible because of Shahrukh Khan's hard work, persistence and attitude toward getting what he always dreamed about.
He was always focused on what he constantly desired, whether we talked about his professional or personal life. Shahrukh Khan's inspirational story always makes us think about the power of dreams and beliefs.
"Shahrukh Khan said he used to sleep on a bench and borrowed Rupees 20 every day from friend to travel to Film city"
Quote said by Shahrukh Khan
THERE IS ONLY ONE RELIGION IN THE WORLD- HARD WORK.
Read More: The 48 Laws Of Power Summary By Robert Greene
Indian Failure To Success Stories 5. Rajnikant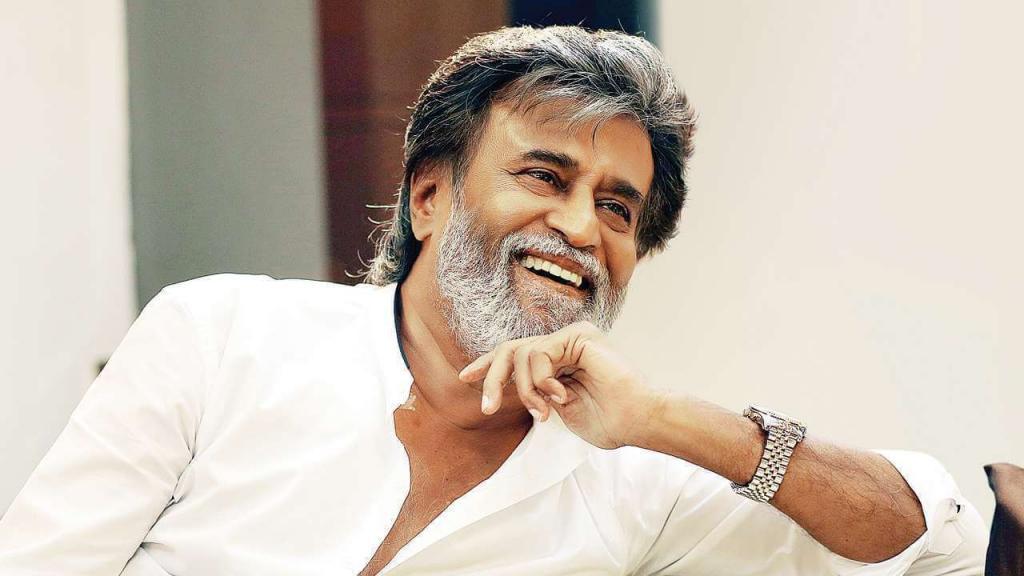 The second highest-paid actor in Asia, but his Life story isn't the same way since starting. Rajnikant is the biggest superstar ever. His film release is like a festival for his fans.
In his movie releases, the state declares a holiday, and his stardom is at its peak, but his life story was like this always. No, Rajnikant's Life is a truly inspiring story.
Rajnikant belongs to a lower-middle-class family in Bangalore in Mysore state. He has lived his life in poverty.
His father's earning wasn't enough; Rajnikanth and his siblings couldn't live a happy and peaceful childhood; at six, Rajnikant started studying. He was good at studies but also a very mischievous child. Rajnikant always had a great interest in sports and in acting.
After schooling, Rajnikanth did various odd jobs, such as joining as a carpenter and collie, before getting into transport service as a conductor.
But Rajnikant passion was always Acting, and that passion never died. He kept acting in various plays given to him by Topi Munnippa. While doing that play, he found an advertisement by the Madras film institute, which was new at that time.
That institute offered him an acting course, but his co-colleague did not support his family, and his friend supported him emotionally and financially.
After that course and struggles, Rajnikant finally got noticed, and since then, there hasn't been a look back for him.
His passionate dream, hard work, and never giving up attitude made him the second highest-paid actor in Asia. Rajnikant heart is of gold. He does a lot of charity because he knows what exactly poverty is; he lived in poverty, so he understands it very well.
Quote said By Rajnikant.
GOD GIVES A LOT OF THINGS TO BAD PEOPLE, BUT HE WILL LET THEM FAIL EVENTUALLY; GOD TESTS GOOD PEOPLE A LOT, BUT HE WILL NEVER LET THEM DOWN.
These are the 5 Indian Failure To Success Stories.
Read More: Richest Person In India 2017 – Richest Man In India 2017
Indian Failure To Success Stories 6. Kailash Satyarthi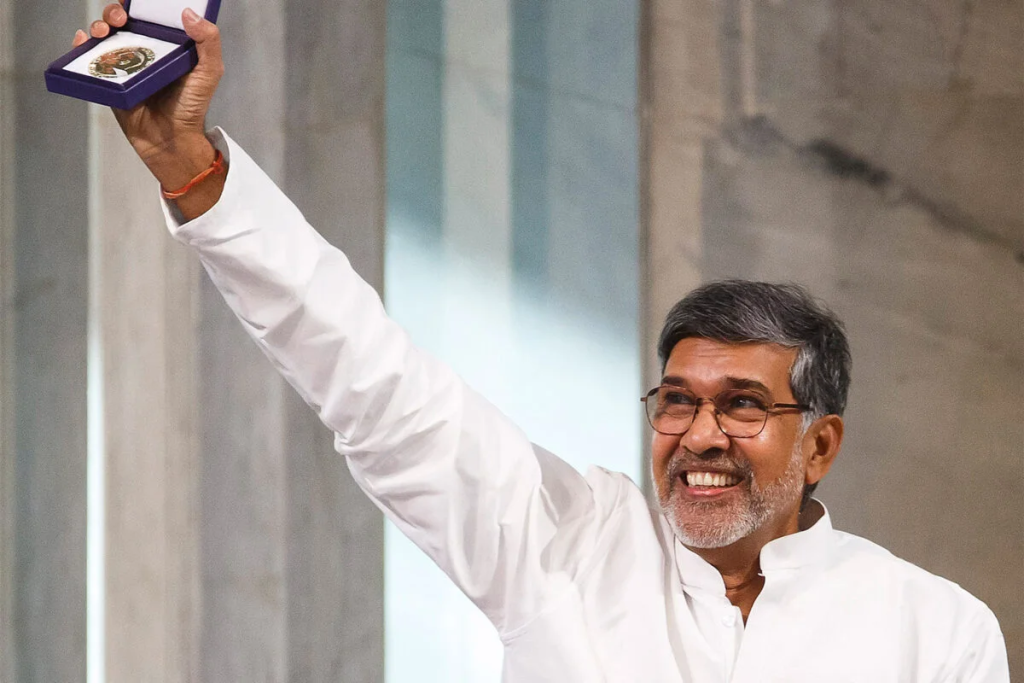 Kailash Satyarthi was born in Vidisha, a small town in Madhya Pradesh, India. Growing up in a middle-class family, Kailash was keenly interested in social activism from a young age. However, his father wanted him to become an engineer, and Kailash pursued a degree in electrical engineering.
After completing his engineering degree, Kailash worked briefly as a lecturer at a college in Bhopal. However, he was unsatisfied with his job and wanted to pursue his passion for social activism.
In the early 1980s, Kailash became involved in the movement to end child labour in India. He was shocked by the conditions in which children were forced to work and the lack of laws to protect them. He devoted his life to this cause and founded the Bachpan Bachao Andolan (Save the Childhood Movement).
Kailash faced many challenges in his work to end child labour. He received death threats and was physically attacked on several occasions. However, he continued to work tirelessly, organizing raids to rescue children from factories and other hazardous work environments.
Despite the risks involved, Kailash remained committed to his cause and eventually gained international recognition for his work. In 2014, he was awarded the Nobel Peace Prize for ending child labour and promoting children's rights.
Today, Kailash continues to work for children's rights and inspires many worldwide. His story shows that one person can make a difference and change the world with determination, hard work, and a passion for justice.
Indian Failure To Success Stories 7. APJ Abdul Kalam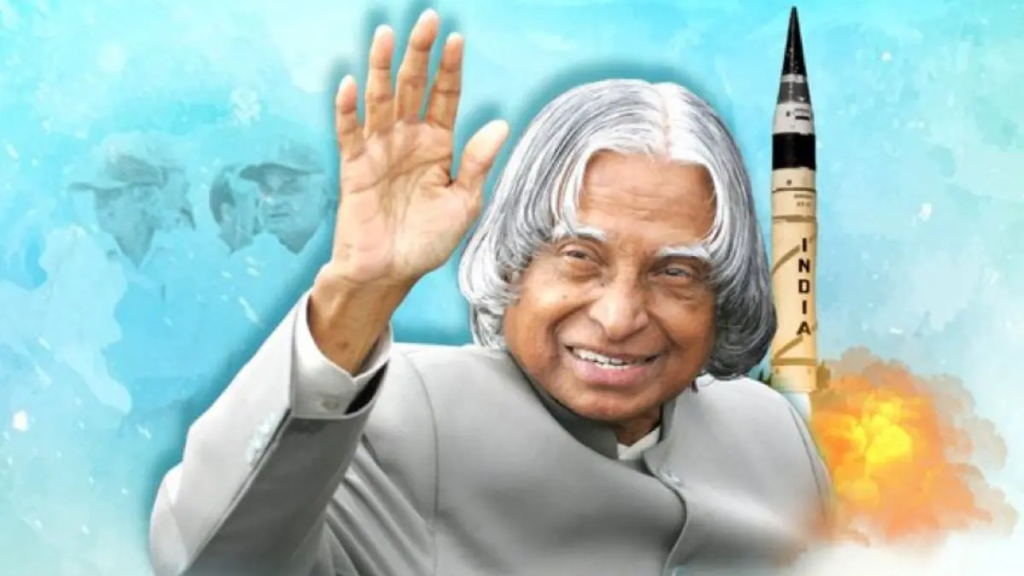 APJ Abdul Kalam, also known as the "People's President" of India, was born into a poor Tamil Muslim family in Rameswaram, a small town in Tamil Nadu. Despite their humble beginnings, Kalam was a determined young man with a strong desire to succeed.
Kalam faced many hardships in his childhood. He grew up in a rented house and had to support his family by selling newspapers. Despite these struggles, he remained focused on his education, and his hard work paid off. Kalam went on to study aerospace engineering and became a scientist at the Indian Space Research Organization (ISRO).
Kalam's career at ISRO was marked by many notable achievements, including the development of India's first satellite launch vehicle. However, his most incredible legacy was his contribution to India's missile program, which helped make India a nuclear-capable nation.
Despite his success as a scientist, Kalam remained humble and dedicated to serving his country. He greatly supported education and worked tirelessly to inspire young people to pursue careers in science and technology.
In 2002, Kalam became the President of India, a role he described as "the ultimate responsibility". As President, Kalam continued to inspire the nation with his wisdom, humility, and dedication to serving the people. He was known for his down-to-earth nature and ability to connect with people from all walks of life.
Kalam passed away in 2015, leaving behind a legacy of inspiration and service to the nation. His life story is a testament to the power of hard work, determination, and perseverance. Kalam's message to the world was simple – dream big, work hard, and never give up. His story continues to inspire millions of people worldwide to this day.
Indian Failure To Success Stories 8. Mary Kom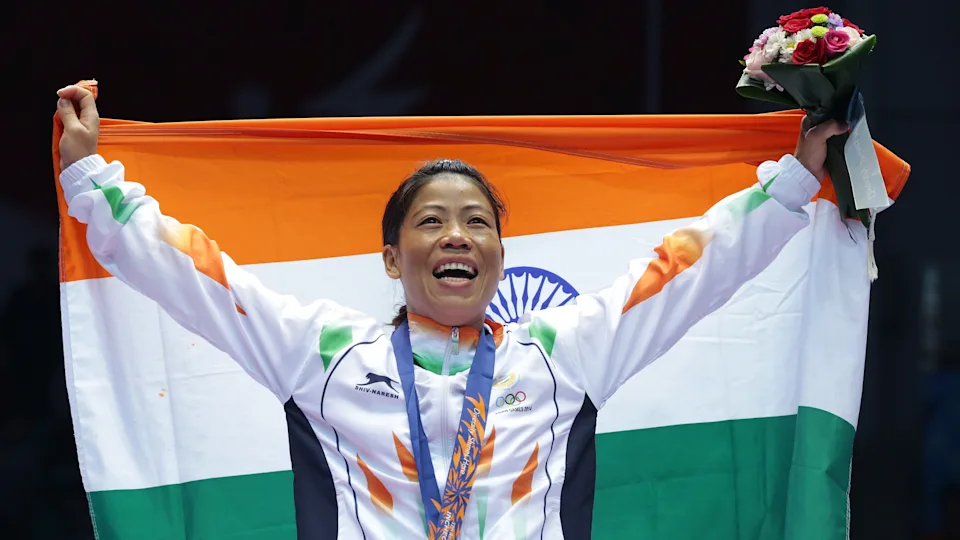 Mary Kom, also known as "Magnificent Mary", is a five-time World Amateur Boxing Champion and the only woman to win a medal in boxing at the Olympics. Her journey from a small village in Manipur to becoming one of the most successful boxers in the world is an inspiring story of perseverance and determination.
Mary Kom grew up in a poor family and faced many obstacles early on. However, she had a fierce passion for boxing and was determined to succeed despite all odds. She began training secretly, as her family and community did not support her dream of becoming a boxer.
Despite lacking resources and support, Mary Kom continued to train hard and eventually won her first state-level championship in 2000. She went on to win several national and international titles, but her biggest challenge came when she became a mother.
After the birth of her twin sons in 2007, Mary Kom faced many challenges in returning to the ring. She had to balance her responsibilities as a mother with her rigorous training schedule, but she refused to give up on her dream. With the support of her family, Mary Kom made a stunning comeback and won her fifth World Amateur Boxing Championship in 2010.
Mary Kom has faced many challenges and setbacks throughout her career, but she has always bounced back stronger. She has been a great inspiration to young women in India, showing them that anything is possible with hard work and determination.
Mary Kom's story is a testament to the power of perseverance and dedication. She has proved that one can achieve anything if they are willing to work hard and never give up on their dreams. Her journey from a small village to the world stage is a true inspiration to millions of people worldwide.
Indian Failure To Success Stories 9. Sudha Murthy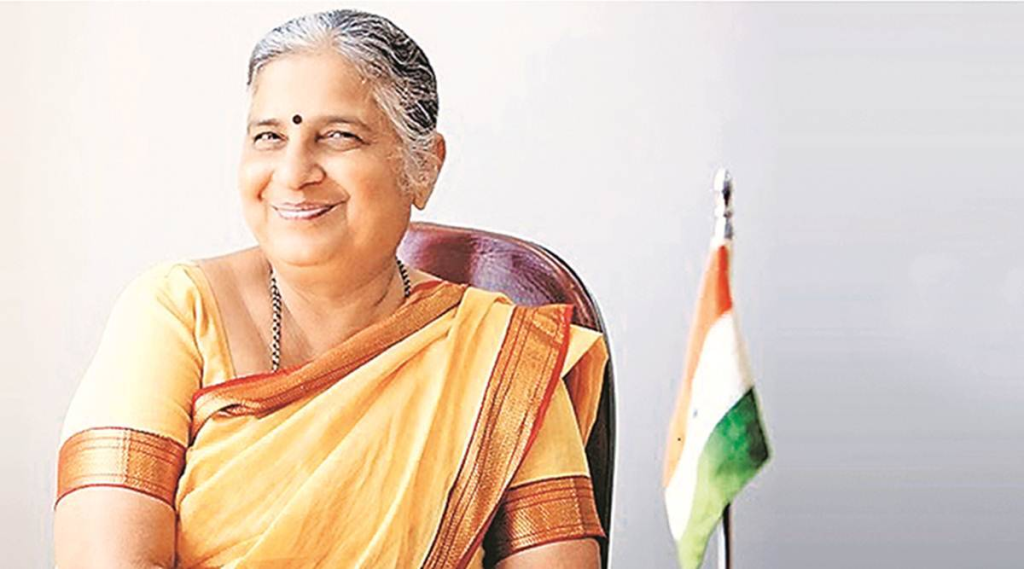 Sudha Murthy, also known as Sudha Kulkarni, is an Indian author, social worker, and philanthropist. Her inspiring story of overcoming adversity and dedicating her life to helping others is a true testament to the power of resilience and compassion.
Born in 1950 in Shiggaon, a small town in Karnataka, Sudha Murthy faced many challenges in her early life. Despite growing up in a traditional family, she was determined to receive an education and pursue her studies in engineering. She was the only girl in her engineering class and faced discrimination and harassment from her male peers.
However, Sudha Murthy refused to give up and graduated with a degree in electrical engineering. She went on to work at the Tata Engineering and Locomotive Company (TELCO), where she faced more challenges due to her gender. But she persevered and became the first female engineer at TELCO.
After her marriage to Narayana Murthy, the co-founder of Infosys, Sudha Murthy dedicated her life to philanthropy and social work. She founded the Infosys Foundation, focusing on education, rural development, healthcare, and the arts.
Sudha Murthy has written numerous books, including children's books, novels, and non-fiction. Her writing is known for its simplicity and relatability, touching the hearts of millions of readers worldwide.
In addition to her philanthropy and writing, Sudha Murthy is a role model for women and girls in India and beyond. Her story of overcoming gender discrimination and pursuing her dreams inspires all those who face obstacles.
Sudha Murthy's life is a shining example of how one can use their talents and resources to impact the world positively. Her resilience, compassion, and dedication to social work have touched the lives of countless people and continue to inspire generations to come.
We shared stories of:
Dhirubhai Ambani
Amitabh Bachchan
Nawazuddin Siddique
Shahrukh Khan
Rajnikant
Kailash Satyarthi
APJ Abdul Kalam
Mary Kom
Sudha Murthy
Struggle makes you strong, and failure gives you experience. Stand and moves on with the same determination, effort and attitude.
These are the 5 famous failures in India who struggled in their life and got success.
You will soon Turn Your failure and struggle into Success and happiness.