Best Books For Kids: Today's generation is living under a lot of pressure. Today's kids are more into technology, today we are living in the digital world, today's kids are living very busy life compare to any other time. Today's kids are more into smartphones and games, getting used to smartphones and to a digital world is not completely wrong, but getting involved in smartphones/games and neglecting every other important thing is wrong. Today's parents should always focus on their child's development, parents should make their kids understand the importance of other things, parents should make their children understand the importance of reading books. I believe and also research proves that reading books is really very important for kids.
Get 2 Free Audiobooks from Audible
Reading books is a stepping stone towards becoming an enthusiastic learner and confident reader, writer, and speaker, reading improves kids creativity and imagination. Reading books makes a kid confident and energetic, and always helps the child to be positive in their lives, reading gives solution for almost every problem, reading makes the kid empathetic and a good listener, Through Reading books children can enjoy a wonderful world of learning and exploration.
There are many benefits of reading,  Reading is beneficial for everyone, no matter what your age is, books will always be your best friend, always help you support you in every aspect of your life, A kid who is fond of reading, will be more joyful, loving and positive compared to other kids who don't read books, Reading creates a good bond between children and parent, reading makes a kid calm, quiet and positive, reading gives imagination to kids, reading books and stories generates curiosity amongst kids, reading books gives inspiration, thought and reflection, there are many benefits kids can enjoy after reading books.
But parents usually struggle with the choices of books, there are many books which are written for kids, hence it becomes difficult for parents and even for kids to decide which are the best books for kids? What books should they give to their kids to read? What are the best books for their kids? Which book is best for their kid? Parents usually don't understand which book suits their child's age?
Hence today I will share a few Best Books For Kids which you must allow your child to read, will share some of the best books for kids, which will definitely clear your confusion.
Harry Potter and the philosopher's stone is the first novel of the much appreciated Harry Potter series, We all know how famous Harry Potter series and the book is, If you and your kid have watched the series, still I will recommend you to read it because reading has a wonderful impact on our brain, reading gives more imagination compare to watching on television, this is one of the best series written by J.W. Rowling, she is the best author of the bestselling fantasy Harry Potter series, This book has brought out by Bloomsbury press from children aged eight and twelve years.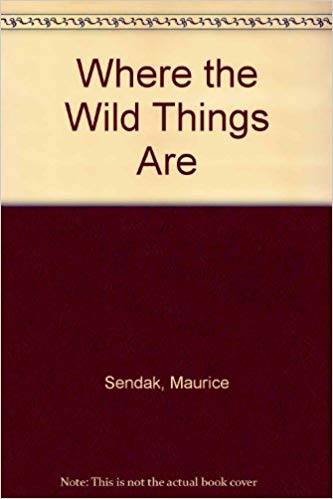 Where the wild things are Fifty years old, Maurice Sendak's Caldecott Medal-winning Picture-book has become one of the most high acclaimed and best-loved children's books of all time, This is the book for every child's bookshelf, This is the book with wonderful and attractive images, this story is only 338 words which focus on a boy named Max, how his bedroom mysteriously turns into Jungle environment, a very interesting book with great attractive images is must for your kid.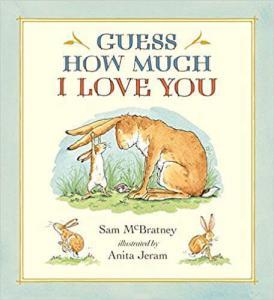 This is the book which both parents and children adore and will be a book any adult will happily read over and over again at bedtime, this is the perfect picture book, with the beautiful water-color illustration with the affectionate story is the book for both parents and children, this book shows the love and bond between father and son and parents and their children, this book strengthen the parents bond with their children's.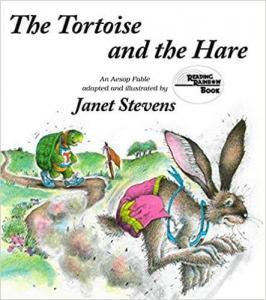 The Tortoise and The Hare is one of Aesop's Fables and is numbered 226 in The Perry index, we all have heard the story, where race takes place between The Hare and the Tortoise, Hare arrogant behaviour and over-confident nature make him lose against Tortoise, this story teaches us how over-confidence can destroy us, how our arrogant attitude can make us look foolish, how hard work can defeat anyone, no matter how slow you are but you will win eventually with your hard work and efforts, how never quit attitude made Tortoise win, how tortoise self-believe made him keep going and didn't allow him to stop, this is one of the best and wonderful stories, your child must read it to learn some true and great lessons of life.
For more moral stories and to teach your children some very important life lessons, then do make them read Aesop's Fables, his collection will make your kid enjoy reading that too with great morals.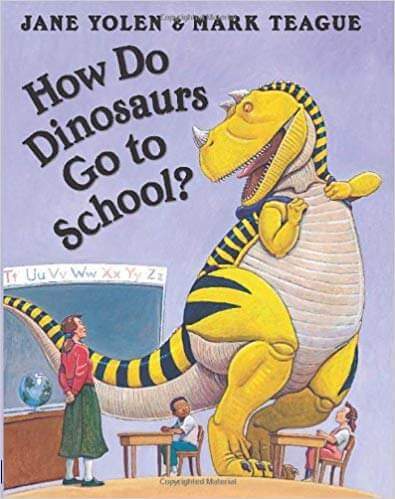 The best selling and award-winning team of Yolen and Teague are back with another dinosaur tales, this time with How do Dinosaurs go to school? Yolen and Teague have written many more tales related to dinosaurs like how do dinosaur sleep, every tale will let your kid learn something, Imagine how would you feel if you show up at your first-day school and have a dinosaur in your class, how will they behave, how fascinating and exciting will it be?
These are the 5 Best Books For Kids. Do read this wonderful books with your kids.
Thank you.